Nick Jaffe Uses G&L ASAT® Classic 'S' Alnico to Demo BBE Soul Vibe™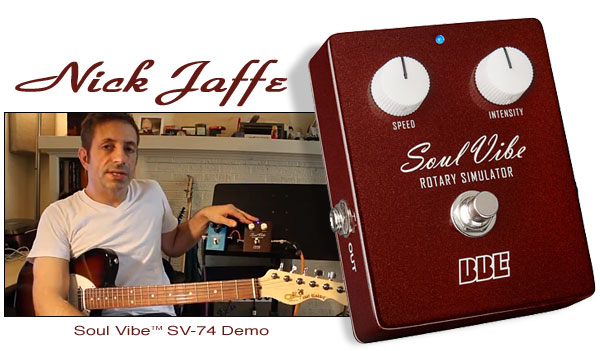 YouTube master Nick Jaffe has posted a cool new video demonstration of the BBE Soul Vibe™ rotary simulator. Nick covers all the bases from clean to distorted sounds, courtesy of his G&L ASAT® Classic 'S' Alnico and BBE 427™ distortion pedal, and lets you experience Soul Vibe first hand! Check out this killer sounding guitar, enhanced by quality BBE stomp boxes!
Read more about the G&L ASAT Classic 'S' Alnico here.